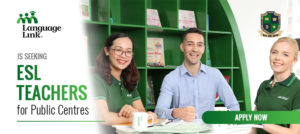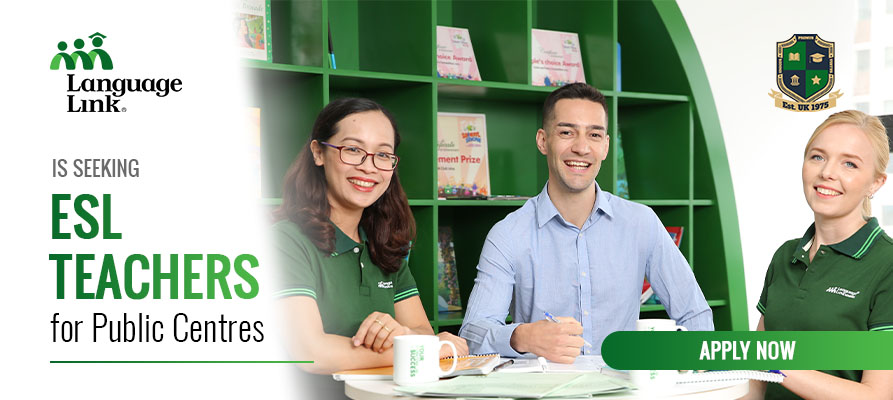 For these 2 remaining positions, we are offering successful applicants a 10,000,000VND signing-on bonus!!
Classes are evenings and weekends.
Competitive pay.
Great resources and support.
—–
—–
ROLES & RESPONSIBILITIES
–> Teaching the provided syllabus using ESL methods
–> Creating and administering engaging speaking activities
–> Administering mid-term and final tests
–> Participating in monthly training workshops and meetings
–> Attending parent-teacher meetings annually
–> Regular communication with our office
–> Participating in retention activities (Halloween, Christmas etc.)
—–
—–
QUALIFICATIONS
–> A CELTA, TESOL, Trinity or equivalent TEFL Teaching Certificate
–> A BA/BSc degree in an academic subject
–> A clean Police Clearance Check
–> Must be a native English speaker or equivalent with evidence of high proficiency
–> Verifiable references
—–
—–
SALARY & BENEFITS
–> From 420,000 VND/hour, minimum of 70 guaranteed hours, up to 100 hours/month (overtime possible and paid at OT rate).
–> End-of-contract bonus *
–> Visa run flight reimbursement for local hires OR initial entry flight reimbursement for overseas hires up to 12,600,000 VND *
–> Airport pickup and 10 days initial hotel accommodation for overseas hires*
–> Paid annual leave and sick leave
–> Vietnamese National Holidays, Christmas Day and International New Years Day (approx 11 days per calendar year)
–> Vietnamese State Medical card*
–> Comprehensive medical insurance for which LLV pays ½ of the annual premium)*
–> Visa and Work Permit sponsorship fully provided and paid for by LLV (except for document authentication)*
–> Direct deposit for payroll on the same day each month
–> Assistance in setting up a local bank account with an international bank
–> Welfare team support
–> Ongoing training in a group setting
–> Intensive induction program
–> Professional development opportunities
* Full-time benefit