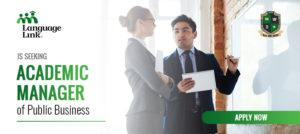 The AM's responsibilities are as follows:
Planning/Budgeting
1.   Will work with OM to set and implement and SMT budget for Academic for:
· Resources
· Stationery (special only)
· Equipment
2. Monitor resources, equipment requirements, and SMT budget for Academic needs (with OM or DOPB)
Teacher Management and Delivery Quality
1.    Maintain and uplift academic quality through observation and performance review for teachers and Academic Coordinators(AC).
2.    Maintain work ethic and professionalism of teachers and coordinate with HR and Operations to deal with disciplinary issues.
3.    Provide daily support to teachers and TAs in all academic areas; lesson planning, exploitation of resources, familiarization with curriculum, facilities, personnel and policies etc. programs.
4.     Receive Student and Parent feedback and address with teachers and TAs. Communicate with Operations and report to DOPB as appropriate for additional actions or quality control system updates.
Note: AM will give feedback on academic-related issues.
5.    Handle all program-related issues from teachers and TAs while onsite. Distribute questions and feedback to DOPB.
6.    First responder on disciplinary issues. Escalate to DOPB and HR for resolution where necessary.
7.    Work with TRW and Scheduler on hiring and rehiring of teachers and TAs
8.    Provide new teacher and TA inductions with help from OM where appropriate.
Note: AM will provide TA with academic-related inductions
9.    Organize training workshops, sharing sessions and teachers' meetings.
10.  Conduct placement tests, maintain placement test materials and train teachers on placement testing.
11.  Be responsible for other tasks assigned by DOPB.
Center Management
1.     Work closely with the Operations Managers to ensure clear communication between academic and business needs.
2.     Field concerns/complaints from SOS, Scheduler and OM about all teacher-related issues. Redirect to DOPB, HR, etc. as appropriate.
3.     Work closely with the scheduler on issues such as scheduling, cover classes, course teaching suitability, etc.
4.     Handle any student/class issues from teachers and escalate to DOPB for program needs or issues of placement testing.
5.     Manage teachers in attempts at Teachers' Room cooperation and organization/ orderliness.
6.     Develop and maintain academic materials for the center's use
7.     Hire and train a Senior Teacher in consultation with the DOPB and HR.
8.     Delegate tasks to the ST as outlined by the ST Job Description.
9.     Be responsible for supporting business activities (Sales, Marketing, Customer Service, etc.) both inside and outside the Public Centers
10.  Be responsible for other tasks as assigned by the line manager (Sales, Marketing, Customer Service, etc.).
Teaching Duties
1.     AM will teach their own classes (up to 4 hours per week)
2.     The AM will provide cover in case of emergency and if fits with his/her schedule. Accepting cover is at the discretion of the DOPB
Development Duties
1.     The AM is responsible for center specific development (holiday lessons, specific supplements, etc.)
2.     Depending on the task assigned by the DOPB the AM will also contribute to broad curriculum development or contribution to large-scale academic development projects.
Key Performance Indicators
KPIs
Details
Measuring Method
Portion
Teacher Quality Management
100% of teachers meet performance request through actions of development and improve teaching quality control system; 100% of teachers receive less than 2 complaints per year from parents
90% of teachers pass performance review
35%
Professional Development
Teacher training and mentoring, academic development, program and materials development
Based on plan from AM (Academic), must include 4 workshops per year, 8 sharing sessions, 12 materials development
20%
Teacher Retention
Maintain teacher sustainability
Teacher retention rate 50% or greater; based on teachers resigning new contracts and teachers fulfilling current contracts
20%
Company Performance
100% Net Profit reached
Based on company P/L target
15%
 Business Support
 Providing Academic support for OPS, Sales and Marketing
 Review from OPS, Sales and Marketing HOD's
 10%
Target
100%
The AM's job is largely tasks-based. The contracted working time is 44 hours per week.