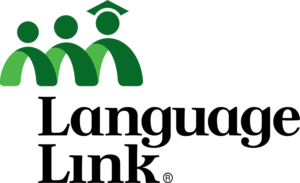 Language Link  Vietnam is looking for experienced IELTS trainers to join the teaching team in our impending IELTS project, tentatively starts in September. The lead teacher for each class with support from TA/ class admin will work intensively to prepare a group of 20 adult learners with necessary knowledge and skills to advance from 0.5 – 1.5 band score upon course completion.
Location: Hanoi
Benefits:
Hourly rate between VND 600,000–700,000/hour (Gross) depending on experience.
Full teacher support – materials, teacher induction before starting, etc.
Expected start date: 25 September 2023
Expected completion date: December 2023
Contact hours: Tentative schedule: 2-5 days a week, 3-6 hours/day. Total teaching hours: from 90-150 hours/class
MAIN DUTIES:
Teach on one the module of IELTS – Speaking for learners at various levels
Plan, prepare and deliver high quality IELTS prep sessions at particular level based on given teaching guide
Proactively search for/ prepare supplementary materials that match with learners' level, taking into account learners learning style
Develop efficient strategies to support struggling learners
Monitor progress and provide regular feedback to learners
Conduct mock tests (about 4 tests), mark and give feedback about writing and speaking mock tests, and advise learners on areas of improvement
Contribute to the ongoing development and improvement of the course including developing course content, teaching and testing materials
Complete teaching related administrative tasks
Complete teaching related administrative tasks including keeping registers, check for record of work, marking homework and exams (with support from TA/ class admin)
Prepare and maintain reports on learner progress (with support from TA/ class admin)
Take part in professional development/ teacher training session
Fully take part in professional development/ teacher training sessions
Share ideas/make sound contribution to these sessions
Other duties to be discussed in the interview
REQUIREMENTS
A CELTA, Trinity or equivalent TEFL Teaching Certificate.
Have at least 2 years' experience teaching adults with a minimum of 1 year's IELTS teaching experience
Have deep understanding of the IELTS exam (strategies for doing each paper, marking criteria for speaking and writing papers, types of questions feasible to particular levels of learners, the amount of knowledge needed for certain IELTS band score etc.)
A Degree in any subject (Education degree preferred)
Must be a native English speaker or equivalent with evidence of high English proficiency
Receptive to feedback and willing to undertake professional development
Professional in attitude and appearance, dynamic with a passion for teaching and a commitment to real education.