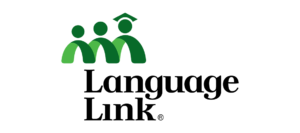 JOB DESCRIPTION
| | |
| --- | --- |
| Title: | Marketing Manager  |
| Supervision received | MKT -Head of Department  (HOD) |
| Supervision exercised | Marketing staff  |
| Department | Marketing  |
* OBJECTIVE OF THE POSITION
The position is responsible for the overall Marketing Department's functions and issues.
* BASIC FUNCTIONS & RESPONSIBILITIES
Propose and implement Annual Marketing plan.

Develop, nurture and strengthen network with TVs, other Medias, PR Agencies, State bodies; Associations in Vietnam.

Manage and lead the marketing team to deliver set targets of the department.
* PRINCIPLE DUTIES & RESPONSIBILITIES
Develop and effectively run the team and Marketing system and plan.

Well manage a market intelligent system (competition and competitor information and analysis).

Maintain regular & effective market research system and provide sound analysis for Head of Departments.

Be in charge of implementing marketing programs, communication program…

Work closely with Supervisors, Academic Dept, Customer Service Dept, Business Development Dept. for R&D tasks, and program.

Be responsible for achieving goals that is set for position holder.

Develops local LLV property marketing plan to increase volume, market share, and revenue, monitoring current study trends, and modifying marketing plans accordingly.

Develop and implement a public relations campaign consistent with the vision of LLV. Develop and execute short and long-term public relations campaigns, locally and internationally.

Write, edit, approve, and maintain press materials. Oversight of PR agency accounts

Produce and/or assists in the preparation of annual budgets and operation forecasts; produces regular and special reports; maintains required records and files. 

Maintains harmony among subordinates and resolves grievances.

Ensures all activities performed within the department are in accordance with the company's business objectives and established safety and security standards. 

Keeps leadership & supervisors informed on a timely basis of any undue variance from expected results.

Must be able to meet the attendance guidelines of the job and adhere to departmental and company policies.
* EXPECTED OUTPUTS OF THE JOB: KPIs
Based on tasks and projects
"These KPIs will be reviewed and revised periodically based on company business objectives and actual job requirements"
* DECISION MAKING 
Make decision when delegated and assigned by HOD & BOM.
* QUALIFICATION REQUIRED:
Bachelor degree in Marketing, Journalism, Public Relations or Communications.

A minimum of five (5) years work experience in a management capacity required in one of the following media-related fields: marketing, journalism, public relations and or communications.

Marketing and Public Relations experience at education preferred.

Must have strong interpersonal and leadership skills to deal effectively with all business contacts and manage high-profile relationships with clients and members of the media.

Strong organizational skills a must. Candidate must be detail-oriented, able to multi-task and handle high-stress situations. 

Maintain a professional, neat and well-groomed appearance adhering to LLV standards. 

Ability to communicate fluently in the primary language of the workplace both verbally and nonverbally.  Fluent in English is encouraged.

Superior diplomatic and communication skills, both oral and written. Very well organized, computer literate, and detail-oriented
* SIGNING AUTHORITY
Sign for all documents related to Marketing department.
* WORKING TIME:
Maximum 44 hours shift work a week, timetabled by the immediate manager in consonance with the Admissions requirements. Lunch break 12:00 – 1:30 pm. Outside work-hours required from time-to-time when tasks need to be completed on time. 
* OTHER BENEFITS & OBLIGATIONS (Alterable by the company policy)
Social, Health and Unemployment Insurances according to the Labour Law; 

Personal Income Tax  (if any) will be the Employee's responsibility; 

Holiday: According to Vietnamese Labor Law;

 Annual leave :Sixteen (16) days for annual leave; 

Two free English courses at LLV; and

free English courses for employee's children based on availability of seats

; 

Three paid sick leave days per year; 

Premium Health Care by LLV

Opportunities for career development at LLV. 
* ESSENTIAL COMPETENCIES
Established

Trust

Innovative

Result-Oriented
Service & Relationships

Accountability & Dependability

Adaptability & Flexibility

Decision Making & Problem Solving 

Creativity & Innovativeness