Hanoi is a city with a very high growth rate and an increasing population density. Simultaneously, the demand for learning English in Hanoi to integrate with the open economy is also increasing. However, among countless English centers in Hanoi, choosing a reputable study place is difficult for many people. Therefore, this article will list some good-quality English teaching institutions in Hanoi for your reference.
You can consider some good-quality English institutions in Hanoi with modern working environment
1. Language Link Academic – one of good-quality English institutions in Hanoi providing various courses
Established in 1996, Language Link Academic – a member of Language Link International Education Group – is one of the first units to provide English courses according to international standards first in Vietnam. Over the past 25 years, Language Link Academic has continuously grown, becoming the leading education system in Vietnam with many types of teaching courses suitable for different learners.
With over 20 years of experience working with Vietnamese students, Language Link Academic always understands the essential elements for their English learning process. Language Link always aims for comprehensive development, in which the English program will integrate both proficiency in communication and high learning outcomes.
There is a team of highly qualified and enthusiastic teachers in the entire system of Language Link Academic centers with more than 250 are foreign teachers. All teachers at the center have certificates of teaching English to foreigners and achieve very high scores in TOEIC, IELTS, and TOEFL exams.
Address: No. 34T, Hoang Dao Thuy Street, Cau Giay District, Hanoi.
Tel: (84-24) 6256 6888
2. Apollo English – one of the greatest English centers for children
Established in 1994, Apollo English is a member of International House – the UK's oldest and prestigious English organization. With the slogan Where the best become better, Apollo currently has more than 14 modern English learning branches in big cities in Vietnam like Ho Chi Minh City, Hanoi, Hai Phong, Da Nang, Quang Ninh, Nghe An, and so on.
Foreign teachers at Apollo must have a bachelor's degree and an International pedagogical certificate such as a Certificate in Teaching English for Adults (CELTA), a Certificate in English Teaching Methodology (TEFL), or a Teaching Certificate English for Foreign Students (DELTA).
Courses at Apollo English include:
Practice courses: Focus on developing listening and speaking skills through solving different situations and exercises.
Skills courses: Develop commercial, pronunciation, academic, and exam skills.
Connect Club
Address: No 66-68, Nguyen Van Cu street, Long Bien District, Hanoi
Tel: (024) 7106 6968
3. VUS (Vietnam USA Society English Centers)
VUS is a large-scale professional English training unit in Hanoi. This system has a rich training program based on a joint training program with The City University of New York (CUNY), the third-largest public university in the United States with 23 affiliated schools, 1400 training programs, and over 450,000 students. The Vietnam USA Society English Centers system has 30,000 regular students. This is also a unit with a large number of teachers in Vietnam with over 700 foreign and Vietnamese teachers.
VUS is the first English language teaching unit to be awarded a certificate of merit by the Prime Minister for its outstanding achievements in English training and many other noble awards such as the Most famous brand in the Education – Training industry, Super Cup of Strong Brands and Sustainable Development, ISO Gold Cup and so on.
Meeting the diverse needs of students, VUS has designed training programs based on many grade levels:
English for kindergarten;
English for Children, English for Teens;
English for International Communication (EIC);
English for International Communication Express;
English for Study Abroad;
Preparation for international certificates TOEIC, TOEFL iBT;
English for Business
Address: Floor 1, No 187, Nguyen Luong Bang street, Dong Da District, Hanoi
Tel: (024) 7 306 6979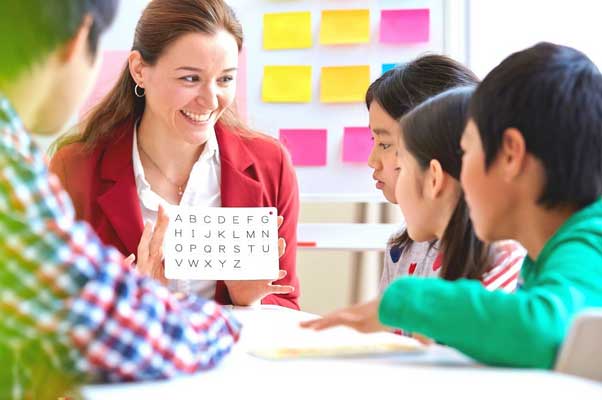 Hanoi is a great place to start your English teaching career.
4. Hanoi International School (HIS)
Hanoi International School (HIS) is an English high school located in the heart of Hanoi, Vietnam. The quality of HIS teaching is recognized by the Council of International Schools (CIS) and the New England Association of Schools and Universities.
The teaching staff of HIS come from 15 countries globally, mostly from English-speaking countries. As an international school, HIS welcomes foreign as well as Vietnamese students.
HIS provides a high-quality English language education experience where students have access to personalized, rigorous, and detailed learning methods. HIS's internationally recognized academic standards give students indirect access to modern education around the world. With small class sizes, students at HIS receive one-on-one support within a framework that supports a holistic approach to teaching and learning.
Address: No 48, Lieu Giai St., Cong Vi, Ba Dinh, Hanoi
Tel: (84 24) 3832 8140
5. Ocean Edu
Ocean Edu International English System is the leading prestigious English language education organization in Vietnam with international standard study programs to meet the learning needs of many ages. Over 14 years of establishment and development, Ocean Edu has expanded to 130 training branches in all provinces and cities nationwide.
Ocean Edu has a team of 100% foreign teachers with highly qualified pedagogical qualifications, more than 1500 professional and enthusiastic staff with modern facilities. Up to now, Ocean Edu has welcomed over 150,000 students per year and successfully trained more than 1,000,000 students. More than 90% of students who return to use Ocean Edu's training services have proven the good training quality, which is also the sustainable value of Ocean Edu.
Address: Ocean Edu Building, No 204, Nguyen Luong Bang Street, Dong Da, Hanoi
Tel: 02473 000 333
6. Mika Education
Mika English is founded by teachers of English Pedagogy – University of Foreign Languages, VNU, Hanoi, and teachers specializing in exam preparation for the national team of good English students.
Mika English courses concentrate on English to elementary and middle school students to prepare for entrance exams to specialized English schools in Hanoi:
High School for Foreign Languages
Faculty of English – Hanoi National University of Education
English classes in Hanoi – Amsterdam High school for the Gifted
Address: No. 17/i4, 37 Tran Kim Xuyen, Cau Giay District, Hanoi
Tel: 024.62691993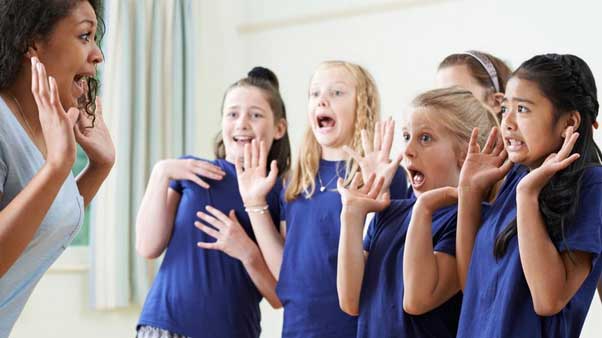 You can teach communicative English to students or help them prepare a solid foundation for important exams.
Thus, the above article has mentioned some good-quality English teaching institutions in Hanoi. Hanoi is not only the central city of Vietnam with a dense population and high-standard economic conditions but also a great place for foreigners to settle down or start their careers.