If you want to get paid to live in a foreign country while making a difference in the lives of others, teaching English abroad is a great option. You will develop yourself and grow as a person while seeing and doing things you would never have experienced otherwise. Are you worried whether the job market for English teachers abroad was high enough? Dive into this article and you can find the answer.
There is a huge demand for English language teaching.
According to the British Council, one of the world's major suppliers of English education, roughly 1.7 billion people worldwide are learning and using English in 2015. By 2020, this figure will have risen to 2 billion.
In June 2015, Chinese Vice Premier Liu Yandong estimated that more than 300 million Chinese are learning English. Mexico announced intentions in 2009 to have more than 12 million school children learning English within six years. Similar schemes, according to the British Council, have been implemented in Thailand and dozens of other nations throughout the world.
According to a 2013 GSV Advisors report for Pearson English, one of the world's top English language training businesses, English language education for non-native speakers is a $63 billion a year industry.
English language education is now obligatory in elementary school in Japan (a country of 127,000,000 people). Every year, millions of Japanese adults enroll in English lessons. In foreign nations, there is an increasing need for native English speakers.
There is a growing demand for native English teachers.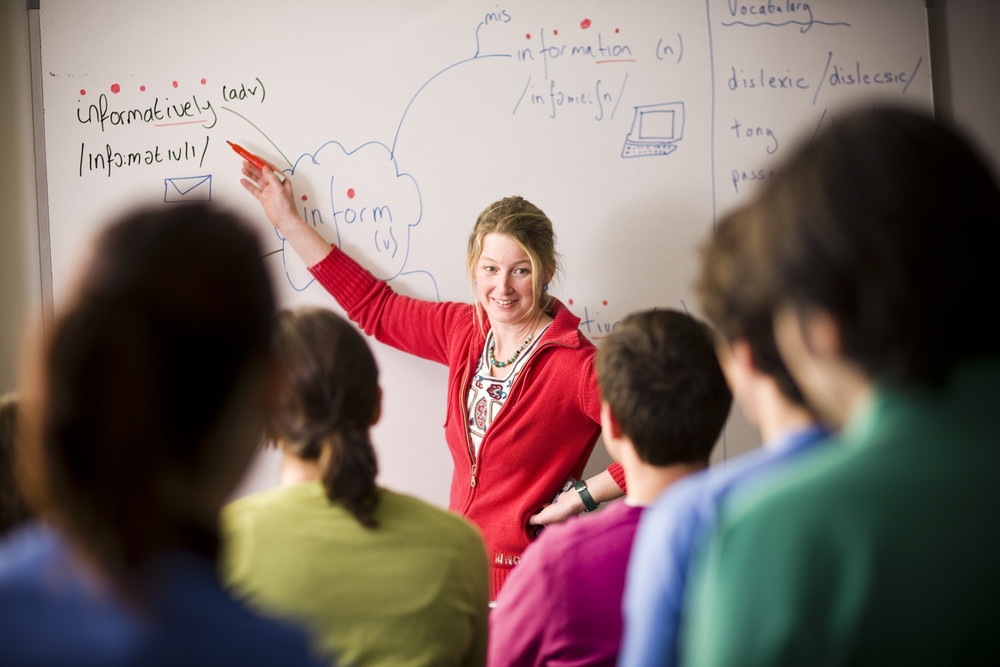 There is a growing demand for native English teacher. An estimated 250,000 native English speakers work as English teachers in over 40,000 schools and language institutions worldwide.
Because there are generally not enough native English speaking teachers to fulfill demands, eighty percent of English teachers abroad in non-native English speaking nations – particularly in public schools – are not native English speakers.
According to a Forbes.com report, an estimated 100,000 native English speakers teach English in China. That piece was written in 2012, and the number has undoubtedly increased since then.
At any given moment, between 3,000 – 5,000 native English instructors work in major European cities such as Prague, Madrid, and Rome. Each of these cities is home to 50-150 private language institutions, with each school employing between 5 and 25 teachers. A recent manual inspection by ITA personnel discovered over 400 language schools in Madrid alone.
These figures frequently increase in big Asian cities with populations of over 10 million, such as Tokyo, Seoul, and Shanghai, which each have 1,000 language schools employing up to 15,000 foreign English instructors.
Every year, an estimated 24,000 native English speakers work as English teachers abroad in the small country of South Korea. Each month, roughly 1,000 new English instructors are employed in both China and South Korea. In China, this figure is expected to more than double in the coming years.
Every year, there is a continuous door of employment openings
Because almost half of all English teachers abroad quit their jobs and return home each year, more than 100,000 vacancies for English teachers abroad become available each year.
Consider this. You probably want to spend a year abroad, see how it goes, and then either remain another year, transfer to another country, or return home. Most English teachers are like you in that they are not tenured university professors who have held the same job for 10-20 years.
Half of the instructors stay for a second year. After one year, around 15-20% transfer to a new school or country. After one fantastic year abroad, 30-35 percent of students return home. Only 10% return to the same school for a third year. All of this implies that schools and language institutions are always looking for fresh teachers.
What are the best places to teach English abroad in 2022?
Six nations stand out as the top places to teach English overseas in 2022:
6. South Korea
5. Hungary
4. Costa Rica
3. The Czech Republic
2. Spain
1. Viet Nam
Viet Nam is no surprise to be on the top teaching market list  and it is one of the world's biggest and most influential English teaching markets. During COVID, we've observed competent English teachers employed in Viet Nam.
Besides, China, Brazil, Mexico, Colombia, etc … are some familiar names which has a high demand for English teachers abroad.
This article contains basic information about the opportunities of working and becoming employed worldwide. To be English teachers abroad, you should look for nations with a strong demand for English teachers. You may discover adventure in any part of the world, no matter where you go. The global population is growing, and technology is making it simpler to communicate, making the globe much smaller than it was previously.
See more: Teaching job position in Viet Nam