Professional knowledge and skills are the most important conditions to become an English teacher. Even if you are a native speaker of English, possessing English teaching certificates is essential to demonstrate your competence. The following article will mention some important English certificates when teaching English in Vietnam.
Teaching English in Vietnam requires foreign teachers to possess some professional certificates
CELTA certificate – one of the most populous certificate when teaching English in Vietnam
CETA (Certificate in English Language Teaching to Adults) certifies the ability to teach English to adults (adults only). If you want to teach English to children, you must take an additional course: YL Course (Young Learner course).
CELTA certificate requires higher qualifications. You need to achieve IELTS 7.0 or higher or your level of English usage must be at par with native speakers. To participate in the CELTA course, you must take a test, write an essay, and interview to assess the level.
It is recognised by the British Curriculum Authority as a Level 5 Qualification and is moderated by the University of Cambridge – a leading institution in education in the world.
TKT – the certificate for teaching English to children
TKT (Teaching Knowledge Test) is a test program designed and compiled by the Cambridge University English Language Testing Council (Cambridge ESOL). This program assesses the ability of teachers to teach English in countries where the language is not their first language and is a qualification dedicated to teaching English to children.
The TKT exam focuses on issues such as teaching methods, materials exploitation and use ways, key elements in lesson design, and multi-objective classroom management approaches. TKT is a high-level certification that not all teachers can achieve.

TKT is considered to have international value. Today, more than 70 countries and territories worldwide recognize this certificate of TKT.
TESOL( Teaching English to Speakers of Other Languages)
This certificate focuses on teaching the skills needed to teach English in another country where students are not native speakers of English, such as China, Japan, or Vietnam. The benefit of the TESOL certification is that it is widely used and appreciated around the world. The TESOL certificate has 120 hours of training and is the most commonly requested certificate in schools and language centers in Vietnam.
Unlike certificates of English ability such as Toeic, Toefl, Ielts… which are only valid for 2 years, the Tesol certificate belongs to pedagogical skills with permanent validity. This certificate not only demonstrates the level of English proficiency but also brings many opportunities on academic and career paths. TESOL is recognized by more than 1,000 schools and 80 countries around the world.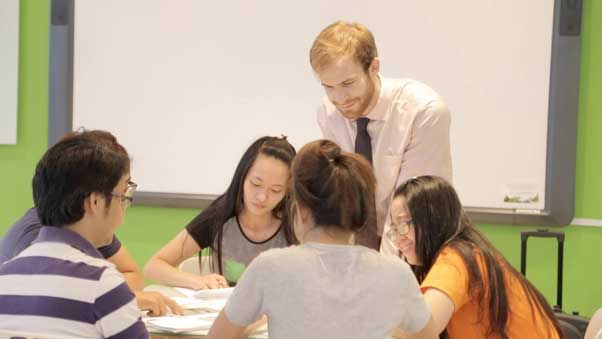 Prestigious English language schools all require or give preference to teachers with TESOL – the certificate is always mentioned first.
Thus, the above article has partly helped you answer questions about the necessary certificates when teaching English in Vietnam. An excellent teacher not only needs to possess extensive professional knowledge but also has good communication skills, understanding, and willingness to support students.