Teachers in both public and private educational institutions acquire teaching licenses in order to meet state standards and expand their skills. The certification method varies, but it often includes getting a teaching qualification, fulfilling student-teaching hours, and passing a state education agency-specified exam. Therefore, knowing more about the many certification pathways and certification specialties available to instructors can assist you prepare for your profession as a teacher.
What exactly is a teaching licenses?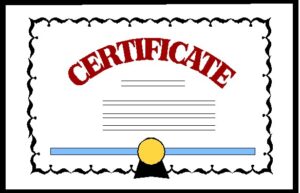 A teaching license is a teaching certificate required to legally work as a teacher in a certain field (both in nations abroad and in your native state, region, or nation). It may also be referred to as a teaching certification, qualification, or credential depending on where you obtained your teaching certification, qualification, or credential.
Your teaching license is usually an accreditation from your local state, province, or country's proper governing organization. As previously said, it is also the key prerequisite set by international schools, private and public institutions, and programs seeking to hire foreign teaching candidates.
Besides, it is essential to understand the rules for retaining your teaching license. Your teaching license, like other professional licenses, will expire after a specific length of time, so you'll need to update it from time to time.
What is the significance of teaching licenses?
Teacher certification assures that all public school teachers follow the educational requirements set by a state's education agency. Courses promote beneficial principles for instructing students of any age. The certification process establishes guidelines for all parts of the classroom and school environment.
Also, Teachers can obtain credentials to help them advance in their careers. It ensures that kids in public school settings can expect the same level of education regardless of school.
8 types of teaching licenses for teachers
Although accessible teacher license expertise varies, there are several common certification specialties reachable across the board. A teacher can pursue the following standard and additional specialized areas:
Common teaching certification options
When receiving a degree in education and pursuing teaching certification, teachers identify an area of concentration. These are the common teaching certification options:
1. Early childhood development
Early childhood education certification entails study and testing on standards and procedures for teaching children aged three to eight. This confirms that teachers working in this capacity understand the developmental changes and significant experiences that young children go through in and out of the classroom. An early childhood certification also recognizes the significance of play in a child's development.
2. Primary education
Elementary school teachers do not focus solely on one subject. They are generalists who are well-versed in the four major elementary school subjects: English, science, mathematics, and social studies. Because primary teachers often teach many topics, certification exams for them rely on broad knowledge, as well as competent lesson preparation and classroom management techniques.
Furthermore, elementary education certification ensures a complete awareness of the most recent advances and methods in early childhood education.
3. Secondary education
Secondary education accreditation is for teachers who work with kids in middle and high school. Secondary education teachers, as contrast to early childhood educators, are subject-matter experts (SMEs) who have received certification in their field. They can add an endorsement to their teaching license if they are qualified to teach a second subject.
Also, they can specialize in a variety of disciplines aside from essential subjects like math and English.
Music

Theater

Art

Languages

Health and fitness
Technology

Journalism

Agriculture
4. Education for the disabled
Teachers with special education certification are qualified to educate pupils with emotional or behavioral disorders, hearing and speech impairments, and various learning challenges, including autism. Pursuing this path can learn how to serve these extraordinary children despite their learning disabilities. This accreditation necessitates substantial research and, in some areas, a master's degree in the field of special education.
Additional endorsements
Teachers might further specialize their teaching license. An endorsement may promote a teacher's career and give them more chances because it indicates their additional abilities and competence. More information on these credentials can be found below:
5. Education for the gifted and talented
GATE (gifted and talented education) is an additional specialization that teachers can add to their teaching license. GATE certification requirements differ from state to state. Some states require instructors to finish merely the GATE program, while others may need them to pass an extra exam. A GATE program would often include courses in teaching techniques, curriculum differentiation, and gifted program building.
6. Certification as a reading specialist
This qualification permits teachers to specialize in reading. These specialists assist kids in improving their reading and writing abilities. They work with children in classroom settings as well as one-on-one classes for students who need extra reading help. Furthermore, reading specialists can offer literacy coaching to teachers who want to advance in this area.
7. American sign language (ASL) teacher license
ASL teachers instruct students in American sign language. Deaf Education programs are available for teachers who want to teach deaf or hearing-impaired students. The requirements for this certification vary by state, but often involve earning a bachelor's degree with a minimum of ASL credit hours, completing a teacher preparation program, and passing an exam.
Furthermore, the American Sign Language Teachers Association (ASLTA) certification is recognized in several jurisdictions.
Alternative avenues for licensure
Teachers can also earn certifications in an alternate manner if they are unable or prefer not to do so in the regular manner. Here are several alternate routes:
8. Certification by the National Board of Examiners
Earning a National Board Certification is a voluntary certification for public school teachers to demonstrate their mastery of their subject matter. Because of the arduous process required in getting this accreditation, education specialists and parents see National Board Certification as an indicator of expertise.
The certification procedure consists of four components that demonstrate a teacher's classroom management style, pedagogical understanding, and capacity to effectively supervise and evaluate pupils. The four main components of this certification are as follows:
Content knowledge
Differentiation
Learning environment and teaching practice
Practitioner who is both effective and reflective
See Also: TYLEC is now available at Language Link Hanoi
ABOUT OUR NEW TEACHING JOBS AND TYLEC COURSES!