In parallel with the rapid international integration, the demand for learning English in Vietnam is increasing. To meet that demand, English centers in Vietnam are increasingly blooming. However, choosing a reputable and good quality center to work at is a concern of most teachers, especially foreigne teachers who want to start their teaching career in Vietnam. Therefore, in this article, Language Link Academic will mention some popular English centers in Vietnam.
Many popular English centers in Vietnam have good teaching quality.
1. Language Link Academic – one of the most popular English centers you cannot ignore
Language Link Academic, founded in 1996 in Hanoi, is one of the first native English education establishments in Vietnam. Applying the European-standard educational technology, Language Link Academic has built a wide range of multi-channel educational programs to help Vietnamese students learn English better and faster.
Besides, Language Link Academic is the first 100% foreign-invested educational organization in Vietnam to apply ISO: 9001-2000/2015 to the training quality management system.
Language Link Academic offers a varios courses:
English for very young learners
English for young learners
English for teens
English for IELTS
English for professionals
In particular, at Language Link Academic, teachers are designed with a separate training certificate named TYLEC to improve and develop their teaching ability. TYLEC is now available at Language Link Hanoi after meeting Trinity's rigorous validation criteria. All TYLEC courses are validated and moderated by Trinity College London. Validated courses build on pedagogical and practical skills and also give participants a firm foundation for self-evaluation and further professional development.
2. Amslink English Center – the English Center for children and students
Amslink is an English training center founded and operated by a group of former English majors from Hanoi – Amsterdam High School for the Gifted. The founding members of Amslink have studied and graduated with master's degrees in European countries.
After ten years of operation, Amslink has seven campuses operating in Hanoi, 30,000 parents and students choose to trust, and 90% of students have recorded progress in their learning results.
Amslink provides an extremely detailed English teaching route for foreign teachers. Each teacher will have at least 1 Vietnamese teaching assistant in each class to assist with translation, administrative and technical issues. In addition, Amslink will also work with teachers to come up with the best teaching routes.
3. Learning English at Yola English
YOLA educational organization was established in 2009 in Ho Chi Minh City under the management and administration of international students graduating from prestigious American universities. As of 2019, YOLA has established 16 centers and has become one of the most famous educational institutions nationwide with the message of unleashing the potential power of all ages.
The state-of-the-art facilities at Yola ensure that all their teachers receive full classroom support. Air-conditioners, projectors, internet-connected computers, and printers are equipped in each classroom.
YOLA is also looking for excellent, professional, and passionate teachers. Teachers at Yola are mainly native English speakers and Vietnamese who graduated from universities in the US, UK, Australia, Canada, NZ, South Africa, and Singapore.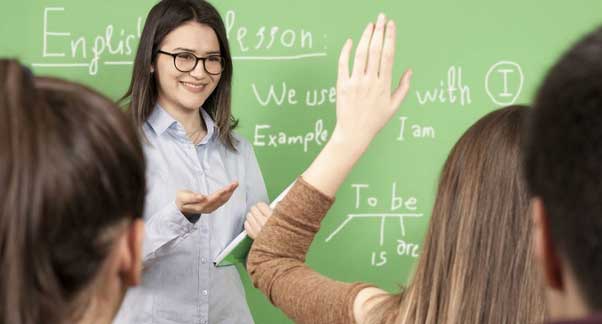 A professional working environment can significantly help you develop and enhance your skill
4. ILA Vietnam – the modern working environment in Vietnam
ILA Vietnam is a company operating in the field of English education and training, established in 1998, with foreign capital, specializing in providing study programs and services including:
English language curriculum for children and adults
Preparation program for international exams
Teacher training programs
Corporate training
ILA Study Abroad Center
Other ILA highlights:
44 language centres located in 13 towns and cities across Vietnam.
1,500 qualified, experienced teachers and teaching assistants.
750 professional friendly staff.
More than 28,000 current students
ILA is one of the world's leading teacher training centers. This center has also won the Cambridge University English Teaching Award. Every year, hundreds of people from all over the world attend the English teacher training course at ILA. As a leading specialist in this field, ILA ensures that students always receive the latest and most advanced teaching methods, equipment, and materials.
5. Starting your learning path in EIV Education
EIV Education was established in 2099 with the mission to bring the best educational services to Vietnam. EIV has become the largest professional company in foreign teachers' recruitment, supply, and management in Vietnam.
Top services at EIV Education:
Providing native teachers teaching at businesses or organizations.
Providing native teachers teaching at universities, colleges, professional high schools, high schools, elementary schools, and preschools.
Cooperate in providing and managing the recruitment of teachers for foreign language centers.
Providing native teachers for individuals and families in need.
Besides providing foreign teachers, EIV Education aims to become one of the most prestigious English teaching environments in Hanoi, Da Nang, and Ho Chi Minh City. The value of EIV is the recruitment of dedicated and passionate teachers who can encourage more and more Vietnamese students to learn English.
6. The English center "I Can Read"
The "I Can Read" system provides a professional English education environment specifically designed for children from 3 to 14 years old, with an exclusive Phonological Awareness teaching method focusing on supporting children's language ability. With more than 200 centers in 14 countries globally, the "I Can Read" system has achieved truly amazing results when more than 300,000 students have completed their studies at I Can Read.
All English teachers at I Can Read are native speakers, possessing certificates of high international standards such as CELTA's Certificate of Teaching English for Foreigners, extended certificates in English teaching for children, bachelor's degree, and so on.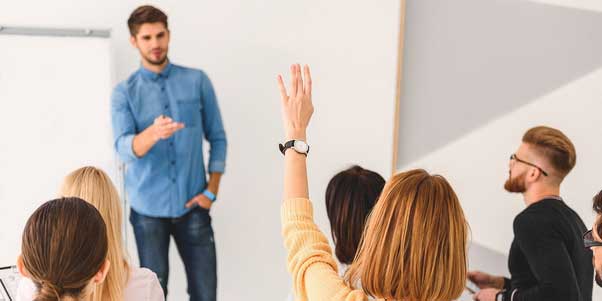 You should consider English centers with programs taught entirely by native teachers
This article has recommended some popular English centers in Vietnam with reliable educational quality to help local teachers refer and choose. These can be professional places to work, helping you develop your teaching career in Vietnam and integrate into life and people in this country.