Are you preparing for your English teaching career in a new country? Are you considering coming to Vietnam to become an English teacher because of the many benefits in this country? Are you still wondering about the types of English teachers in Vietnam?… This article will help you answer those questions.
There are a number of English teacher jobs for foreigners in Vietnam
Being an English teacher in kindergartens and public schools
The demand for native English teachers in preschools or public schools in Vietnam is extremely abundant.
In preschools, children will start learning when they are 18 months old. Class sizes will range from 15 to 20 students. Meanwhile, public schools start accepting students from the age of 6. An elementary school class will have about 35-40 students.
The advantage of teaching English at public preschools or elementary schools is that you almost don't have to prepare lesson plans before class starts. In addition, working hours are also very flexible. You will usually only teach a few classes a week, so it is
possible to work at many different schools.
The downside is that you have to do extra "childcare" tasks besides teaching. Students at preschool or elementary school age cannot concentrate very well. Usually, with classes for kindergarten children, it will take you about 15-20 minutes at the beginning of class to help students settle into their seats and start the lesson.
English teachers in language centers
Working at English centers seems to be a popular job chosen by many native teachers. English centers usually hold classes on weekday evenings and weekends. There are a variety of classes that you can choose: classes for beginners, communication classes,
preparation classes for English certificates such as IELTS, TOEFL, and so on.
The advantage of working at English centers is the relatively high income. The more prestigious the centers, the better the salary for teachers. In particular, English centers appearing more and more leads to the fact that these centers are always trying to be more competitive by investing in the operating system, facilities, etc. Therefore, you can easily get the opportunity to work in very professional environments.
However, the downside is that working hours are not fixed and teachers often have to work on weekends. In addition, if you accidentally choose centers that are not reputable or of bad quality, you will face many difficulties in your teaching process.
Teaching English in international schools
This is probably the most sought-after job. Working hours at international schools are almost similar to those at public schools: weekdays from Monday to Friday. However, the difference is that at international schools, students are required to use 100%
English.
The biggest advantage of teaching at an international school is that the salary is very attractive, much higher than at public schools or language centers. In addition, knowledge transfer is also easier when the students's English ability is extremely excellent. However, international schools often require teacher applicants to have teaching experience. Many schools will even require a master's degree or an international teaching certificate when recruiting teachers.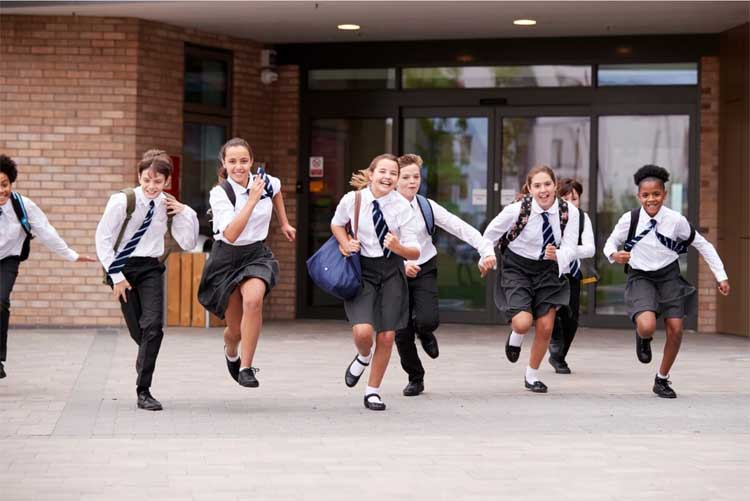 The English ability of students in international schools is extremely excellent
Being an English teacher in Vietnam is not difficult with a variety of job opportunities. Depending on your personal desires and conditions, you can choose to work for public preschools, English centers or international schools.