From having complete control over your schedule to avoiding the commute time, it's no surprise that more people than ever are choosing to teach English online. Here are the top reasons to become an online English teacher if you're thinking about entering the virtual classroom and want to learn more about the benefits of the position.
English teachers that teach online are in high demand
Whether you wish to work for a well-established organization or as a freelance instructor, there will be no shortage of English students to teach. Many students prefer to study English online rather than in a traditional classroom for a variety of reasons:  a demanding schedule, financial constraints, or a desire to practice English with people from other countries.
See more:
Teaching Jobs in Ha Noi – Abundant Opportunities for Foreigners
Full-time teachers for Franchise Centers in Long Bien
You may work from home as an online English instructor
If you want a rewarding job that allows you to avoid the dreaded daily commute, becoming an online instructor is the solution. Working from home is, in fact, one of the main perks of teaching English online for many people.
Are you interested in this approach? All you need is a computer and headphones, a silent workstation. You may vary from your sofa to a desk with an online teaching background – and fast internet access, and you're ready to go. You're all ready to teach online English lessons.
Flexible scheduling is a huge benefit of this teaching method
Do you want to be able to pick your own teaching hours? Most organizations allow you to choose your own schedule, so you may work at any time of day (just make sure to confirm the company's official teaching hours). Moreover, for as long or as often as you want. Not a morning person? Accept lessons at a later time of day if you prefer.
You also should get guidance from an online instructor on how to create the best online teaching schedule. So that you can maximize earning potential while maintaining work-life balance.
You can get experience before teaching overseas
If you want to teach English abroad but have never taught before, teaching English online is a great way to obtain considerable experience. Although you will not be teaching students in a real classroom, offering virtual English lessons may help you refine many of the same teaching skills that you would need when teaching students face-to-face, such as:
Maintaining student engagement and motivation

Creating a connection

Teaching for groups as well as individual pupils

Embracing educational technology

Realia and other teaching aids
By teaching English online, you may gain these and other skills while also enhancing your career.
Online English jobs are versatile
Who claims that teaching English online is solely for youngsters or that it only teaches grammar rules? Because all English learners have different objectives, the kinds of online English lessons vary as well. You could do the following as an online English teacher:
Teaching Business English

Teach courses like IELTS exam prep to students to help them prepare for English proficiency assessments.

Provide professional English lessons for vocations such as engineering or finance.
You get to pick who you want to teach English online. Do you prefer teaching English to children or adults? It's all up to you. 
You have the ability to be your own employer
Is it possible to have total control over your job as an online English teacher? Absolutely! This may be completed by promoting yourself through an online teacher marketplace platform to become a totally independent online instructor, or by establishing your own online English school. This way, you'll have complete control over your business, from your pay rate to your work schedule to the teaching methods you apply in your lessons.
You will be able to meet people from all around the world!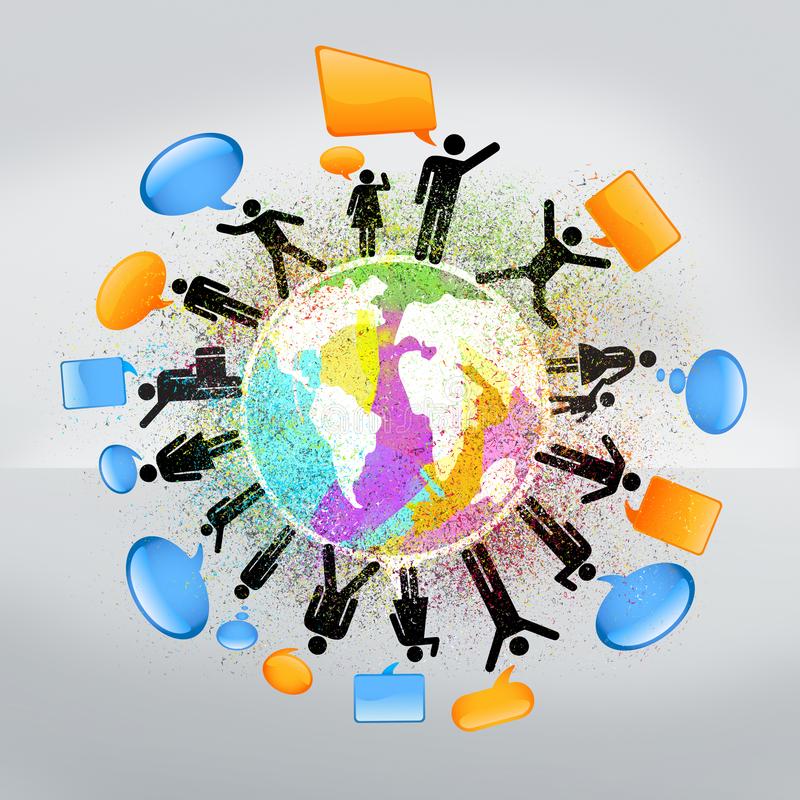 You don't have to go across the world as an online instructor to meet with individuals from various countries and learn about their cultures! One of the benefits of teaching English online is that you may have students from a variety of backgrounds. This gives you a wide variety of subjects to discuss in class, from their nations' histories to their traditions. If you want to visit your students' country eventually, they may even give you travel or cultural advice!
See more: Travelling in Vietnam to make friends with many people from Vietnam and other countries
 It's a rewarding occupation that allows you to help people
Students learn English online for a variety of purposes, many of which are self-improvement-related. As an online English instructor, you may support a high school student or others in improving his English. You can help them to achieve entrance to university, become a business professional in gaining language skills in order to develop their career, or a young learner in communicating in English for the first time.
If you're seeking a rewarding occupation that allows you to make a difference in the lives of people all over the world, consider teaching English online.
There are several reasons why you should teach English online, including more independence and flexibility, as well as the potential to educate others. Once you're qualified and take advantage of opportunities that match your talents and interests, you'll quickly realize the advantages of working as an online English teacher for yourself.
See more: 
Full-time & Part-time teachers for Public Centers in Hanoi
SCHOOLS LINK – Part-time Teaching vacancies for the 2022-23 Academic Year
SCHOOLS LINK – Full-time Teaching vacancies for the 2022-23 Academic Year