Can I Teach English in Vietnam Without a Degree? is one of the most asked questions in the world. According to a statistic, Vietnam is a country where you can find a lot of opportunities to work with high income and very low cost of living. For many foreign teachers, Vietnam is a great place to live and work. In the article below, we will share with you how to find teaching jobs in Vietnam without a degree. This sharing will help you answer the question "Can I teach English in Vietnam without a degree?
Can I Teach English in Vietnam Without a Degree?
The answer is possible but also not depending on where you teach English in Vietnam.
Some teaching jobs under the following circumstances may not require a degree
If you want to come to Vietnam in a short time to travel and look for short-term teaching jobs to earn extra income, you absolutely do not need any degree.
You plan to teach English to Vietnamese students or become a tutor in the form of online teaching.
You register to teach through online apps or websites
These forms may not require a degree to prove yourself. They will test your English skills directly. Or if you are a native, luckily, you only need a passport to be able to teach English.
However, if you want to come to Vietnam to live and teach English at universities, English centers, … with a higher salary, you need a TEFL certificate or degree. Most of the good quality international English centers or universities in Vietnam require their teachers to have a degree or TEFL certificate. Whether you are a native or not.
Besides, legally, you need a degree, certificate, work permit or certificate to be able to come, live and work in Vietnam. If you don't want to become an illegal worker in Vietnam, make sure you have all the required documents. Currently, many English centers in Vietnam also support to prepare documents so that their foreign teachers can come to Vietnam to work. This is quite helpful.
Currently, some English centers or schools in Vietnam are short of foreign teachers. They are willing to recruit teachers without qualifications to fill the vacancies. However, it also brings some risks for you. The lack of qualifications may mean that your salary and benefits will not be high, or you will be less competitive than other competitors.
Finding a teaching job, proving yourself through a degree may not be as essential to you as your actual skills. But in fact, a degree is the first thing that helps English centers or schools filter applicants. A degree or teaching certificate also helps you to be more confident when negotiating salary. If you want to show what you have on reputable recruitment websites, you also need qualifications or certificates to beautify your CV. Besides, no parent wants their child to study an unqualified English teacher. Therefore, if you want to improve your reputation, a degree or TEFL certificate is a very important condition.
How to look for teaching jobs in Vietnam
Not having a degree or TEFL certificate can make it difficult for you to find a teaching job in Vietnam. First of all, you need to prove your English teaching proficiency through the experience you have. It creates more trust for employers. How?
You can teach online or make videos of English lectures and post them for free on Youtube or social networking sites.
You can take a short trip to Vietnam and open free English classes and lessons for students here. Coffee shops and parks are places where young Vietnamese people often go to find foreigners and practice speaking English with them. Moreover, you can register to participate in volunteer activities, teach children in the highlands, children with difficult circumstances in Vietnam. These jobs are quite useful in beautifying your CV and proving yourself. With these small things, who knows, one day, you will become famous among Vietnamese youth or on social networking sites in Vietnam. This will help you get more attention and English centers or schools may invite you to teach at their centers.
Make friends with Vietnamese and ask them to help you find out which English language centers are suitable for you.
PR yourself through recruitment websites in Vietnam with outstanding teaching experience and achievements.
Search and contact English centers or schools in Vietnam and show them the strengths that are necessary for your teaching jobs.
The above are pretty good ways for you to find a teaching job in Vietnam without a degree. However, we recommend that you add the necessary certifications to have a better income later on.
Requirements to teach English in Vietnam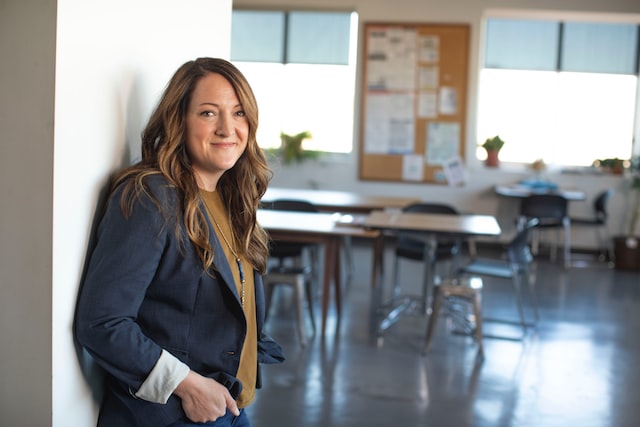 Here are some basic requirements when you want to find teaching jobs in Vietnam
You are native
This is not a mandatory requirement in some English centers. But it is an advantage that helps you stand out among other candidates. Most English centers in Vietnam give priority to recruiting native teachers. The main purpose is to help students approach the English communication method of native speakers and pronounce correctly, in order to contribute to improving the quality of the center.
TEFL certificate or degree
TEFL is a very popular certification these days for teachers who want to teach English abroad. Most English language centers or prestigious universities require you to have a TEFL certificate even if you are a native speaker. As mentioned above, certificates and degrees give you the opportunity to work anywhere easily with high salary. They also help you build trust with the place you work, the students you teach and their parents.
Nowadays, learning TEFL is not too difficult, with affordable cost and short learning time. You should consider, study and get this certificate before looking for teaching jobs in Vietnam.
Required other documents
In Vietnam, English centers and universities also require their teachers to have a clean profile. What does that mean? You need documents to prove who you are, where you come from, whether you are in good health or if you are criminals.
Experience and other necessary skills.
In addition to qualifications, experience and skills are indispensable conditions in the recruitment process of some places in Vietnam.
Certainly, when you are in the teaching job, imparting knowledge to students, skills are very important. How do you convey English knowledge to students in an easy to understand way, helping them learn better. Are you friendly and enthusiastic with learners? All are drawn through your experience and skills.
The above article has explained quite well the question of whether you can find a teaching job in Vietnam without a degree. Thereby, helping you understand the requirements needed when you want to teach English in Vietnam. Hope to be useful to you. Hope you find a job teaching English soon in this beautiful land.
See more
Tips for Finding an English Teaching Job Abroad
7 of the Best English Teaching Jobs in Vietnam