Are you a foreigner or an English teacher planning to teach English abroad? Do you have a lot of questions about how to find a job teaching English abroad? What are the requirements for these jobs? In today's article, Language Link will help you answer all those questions. We provide you with more information, helping you to have a more multi-dimensional view of teaching English abroad. Let's start learning!
I. Why should you teach English abroad?
In this section, we will answer some frequently asked questions about teaching English abroad. For example, why should I teach English abroad? Does it bring many opportunities? Or some people are wondering if they can teach English abroad without a degree. Many people also feel that they do not know which country to choose to look for a job teaching English abroad.
1. Why should I teach English abroad?
When English became the world's common language, the demand for learning English in many countries increased. It not only increased in the past, or present, but will continue to increase in the future. Nothing can stop the popularity of this English language. Everyone realizes the importance of English and the many opportunities and benefits it brings.
People of all ages around the world are investing in learning English. Their priority is to choose native or foreign teachers to be able to pronounce correctly. Studying with foreign teachers also exposes them to voices that are far different from their native accents.
They are willing to spend money to find a good teacher to help them improve their foreign language skills. That is why today, teaching English abroad is becoming more and more popular.
With a high salary and a lot of job opportunities, you should not miss this attractive job
2. Can I teach English abroad without a degree?
Not all jobs teaching English abroad have the same requirements. It depends on the job you choose and the level of income you want. However, one thing is for sure, having a degree makes you more valuable.
The degree is a demonstration of your efforts and intelligence in the process of learning and acquiring knowledge. From there, it proves that you have the ability to communicate to others. Having a degree also makes you more trusted by learners and employers. It opens you up to more career choices.
See more:
Can I Find Teaching Jobs in Vietnam Without a Degree?
3. Where I can teach English abroad?
English is not only a compulsory language but is gradually becoming the most popular language in many countries around the world. Many countries are using English as a primary language besides their mother tongue. Typically Singapore, Philippines, … The culture and music of Europe and America also spread widely around the world.
The demand for learning English is increasing in some countries such as Vietnam, Korea, Hong Kong, Taiwan, Thailand, Spain, Spain, and France.
You should choose countries that you feel comfortable adapting to. Everything including culture, unique cuisine, beautiful scenery, friendly people, …  You should also learn about job opportunities, salaries, and living standards in those countries.
Because you don't just come to teach English abroad. But also come to explore and experience. So choose what's best for you.
See more: 
Why You Should Find English Teaching Job in Vietnam?
II. Popular English teaching jobs for you
There are many types of jobs teaching English abroad. Among them, some of the most popular jobs that you can choose from include:
1. Teach English at English centers
Teaching English at English centers is a very popular and attractive job nowadays. English centers are gradually asserting the excellent quality of training they bring. Teaching English in English centers gives you a lot of opportunities, high salary, good benefits.
You will be exposed to a variety of practitioners of different ages. English centers also prepare and provide you with modern teaching and learning equipment, spacious and airy classrooms. In addition, there are game areas to support learning. Some English centers also organize outdoor activities, and tours to Vietnam. It would be great if you could have a good job and travel for free
2. International schools
Teaching English abroad in international schools is also one of the popular jobs today. This is a job that can bring you high income. However, it also requires high qualifications and qualifications.
More and more international schools are in need of teachers who know English. Because the number and demand for children to attend international schools in many countries is increasing.
When teaching English in international schools, you have the opportunity to impart knowledge to lovely children. Teaching these ages can also be challenging. Therefore, you need to have perseverance and patience to be able to achieve more success.
3. University
Similar to an international school, a university is also an ideal place if you want to teach English abroad. You not only become an English teacher, you can also be a teacher teaching certain subjects in universities. However, teaching at university is quite demanding. You must have an advanced degree.
This is a very unique experience that you can also consider if it suits your current level.
4. Teaching English Online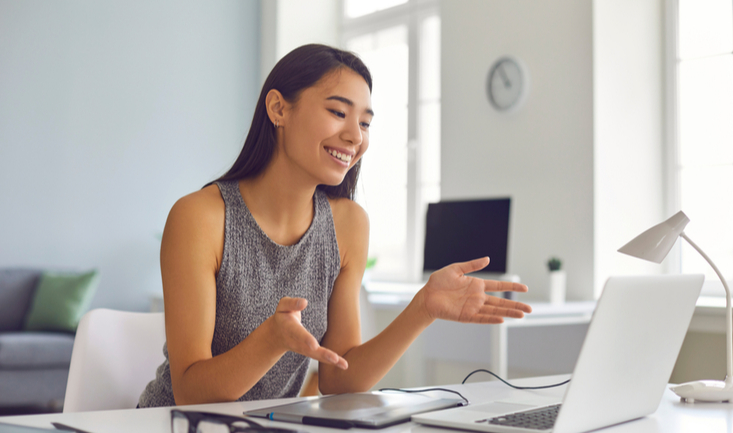 Teaching online is the lightest English job today. You can teach anywhere, anytime that suits you. With just a phone, a computer and a high-speed internet, you can connect and search for thousands of people who want to learn English around the world. This is a comfortable and flexible job teaching English. And also gives you a flexible income accordingly.
Besides its benefits, teaching English online also exposes you to a few challenges such as:
The job may not be stable. If you are a stable person, you should only choose this type of work as a part-time job.
You will not have the benefits as English centers, international schools bring
You don't have the opportunity to set foot in other countries, teach and experience culture and cuisine at the same time.
Besides the above types of English teaching jobs, there are also some jobs such as: teaching English by exchange, registering for volunteer activities, … you can also refer to it as a short experience term to accumulate experience and knowledge.
So the above article has shared a lot of information related to teaching English abroad. Hope the article will be useful for you.
See more:
Tips for Finding an English Teaching Job Abroad